We know that all you passionate readers care for the precious highlights you made on your Kindle. For that, Snippet offers the possibility to import all your Kindle highlights and have structured access to all that is important and inspiring, in one place.
Let's see how easy it is to get your Kindle highlights in your Snippet account.
How doest it work?
Please select the Kindle Highlights option from the sidebar menu.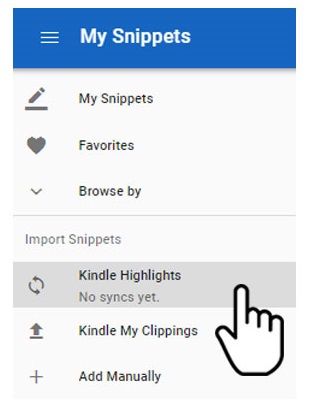 In order to import Kindle highlights you need to install our free browser extension.
If you haven't installed our free Chrome extension yet, please install it from the Chrome Web Store - it really takes 3 seconds.
NOTE: At this moment we only support the Chrome web browser but support is coming for Firefox and Safari soon.

Simply click on the "Start Import" button.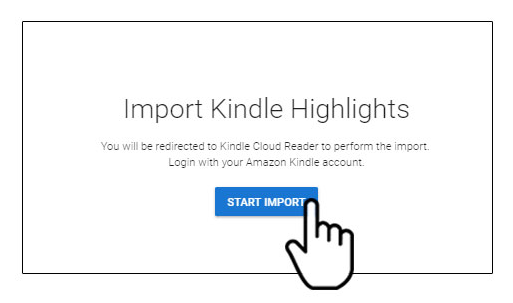 You will be redirected to Kindle Cloud Reader to perform the import. If you are not logged in, you will be asked to login with your Amazon account. Please note that your Amazon account password is NOT stored or shared with Snippet in any way.
The import will now begin automatically and you'll see progress on your screen.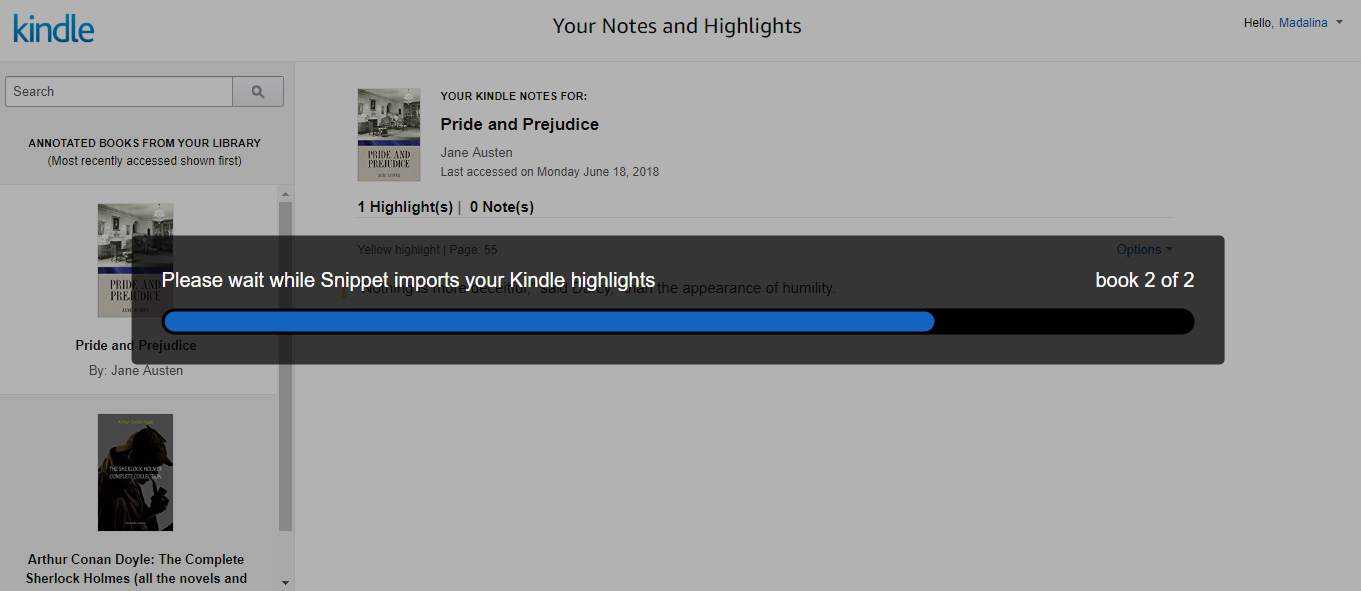 Once the import is completed, you'll be redirected back to Snippet where you'll see a confirmation that the sync is done. Click the "SHOW MY SNIPPETS" button to see the results.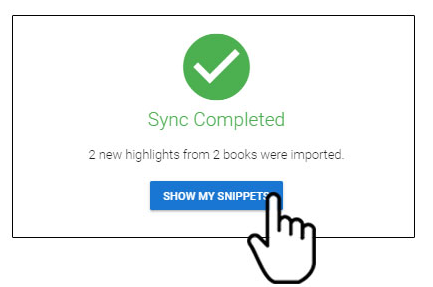 That's it!
You've just started a journey through your most valuable text highlights, you can now create collections, assign different colors and photos to every snippet and, if you want, share them with the world.
Want to learn more about Snippet?
See how to organize snippets with tags, colors and more.