4. Browse by – will give you access to various ways to view your snippets by Books, Articles, Authors, Tags/Collections or Colors.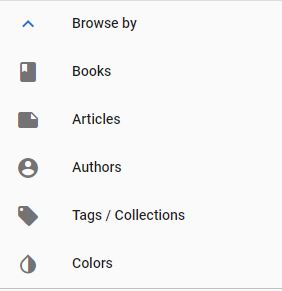 These attributes are all available to view and edit for each snippet you add. So you can organize your snippets by Books, Authors, Articles, Tags, Colors, Favorites.

5. Books & Articles – These sections will show you the library of all the books and articles synchronized, manually added or saved from the web.
A very useful feature of Snippet is saving and remembering the source of the highlight so you can track it down through the "Go To" button that gives you possibility to go back to the original web article or Kindle book where the snippet was made!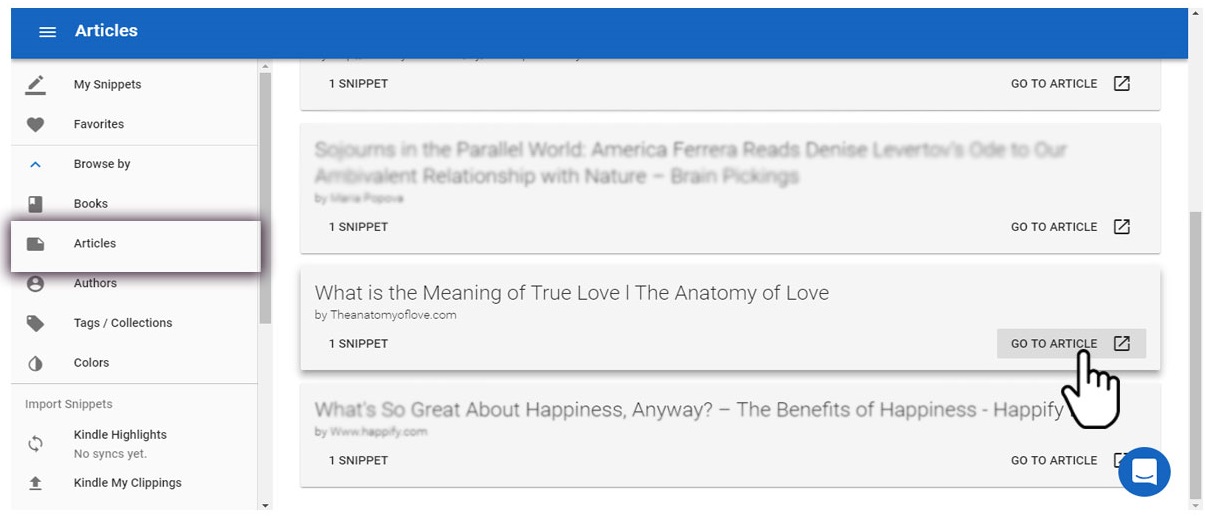 6. Authors – By browsing in the authors section, you will find the library of names and also how many snippets you have from each of them! You can discover your favorite author, if you don't already know who she is!

7. Tag/Collections – In order to have everything in hand you can always use the Tag/Collections section so it is easy to find what is of interest at the moment of your search.
You can add or edit tags to your snippets and as well, you can edit the color. You just have to add or choose from the drop-down list.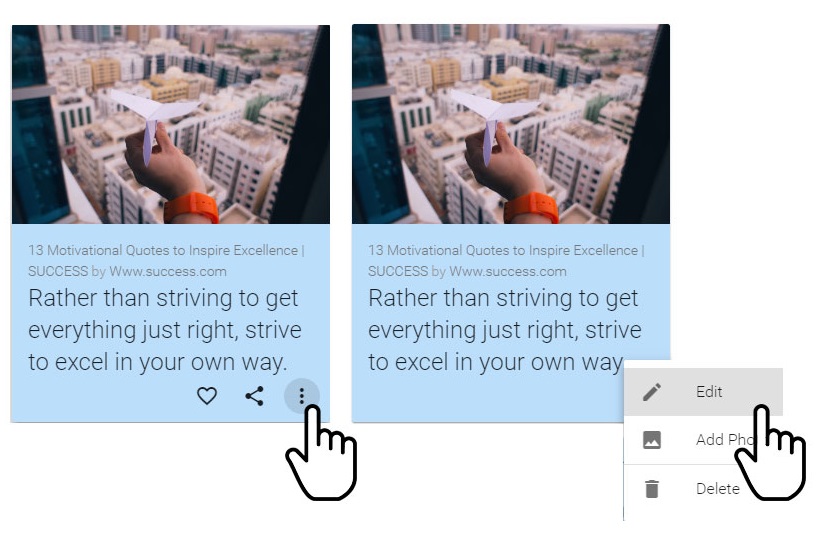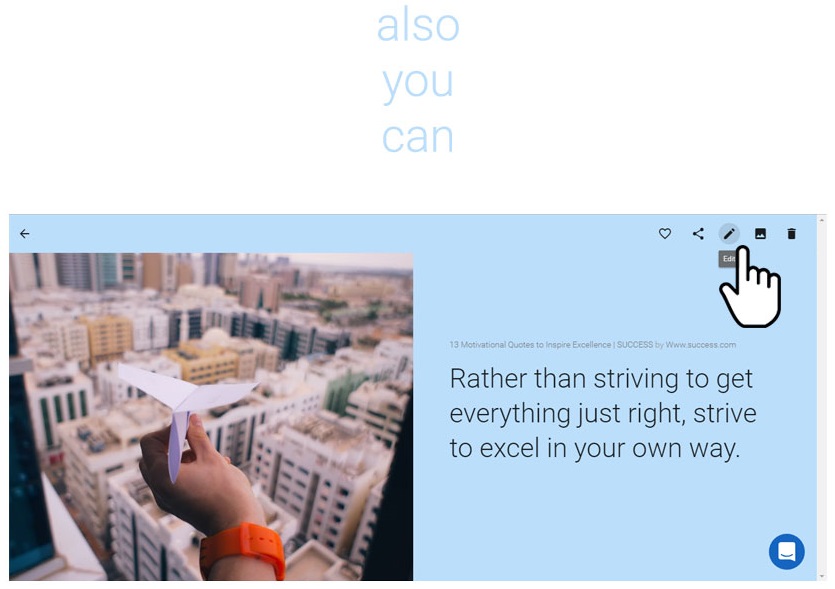 8. Import Snippets – The next level in the Snippet menu gives you the power of getting every important information highlighted on Kindle, in one place and insert as many snippets as you want manually, from different documents, notebooks or paper books.
And that's it!
Want to learn more about Snippet?